OPPORTUNITY
Looking for extra income, a great new lifestyle and challenge, or a change from your current job?
We offer a world-class business and lifestyle opportunity.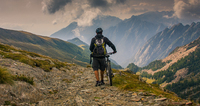 LIVE A LIFE OF HEALTH AND WELLNESS
while having your products paid for.

Access to discounts, best prices, promotions and rewards through an ongoing loyalty program.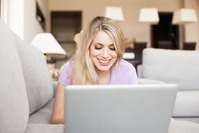 SET YOUR OWN SCHEDULE
while creating your business.

Flexibility to work wherever you are.
LIVE LIFE TO THE FULLEST
while achieving personal fulfillment.
Travel the world and enjoy the best life has to offer.
BUSINESS DEVELOPMENT SYSTEM
We have a franchise-like business development system designed to provide you with time, money, health and flexibility to work your own hours.
1. PEOPLE.
It is easy to duplicate - you are the "master franchisor" and you establish "franchisees" using our business development systems.
2. CUSTOMERS.
You are paid a % of all the "franchisees" you establish plus any "sub-franchises" they establish.*
* Conditions and criteria apply
3. BUSINESS.
It is easy to understand and operate. It is easy to teach others how to operate. It is a scalable model, which means that it is designed to grow with your business.
INVESTMENT AND LIFESTYLE COMPARISON
Compare a traditional franchise system to our business development system.
Traditional Franchise System

Territory: Limited Territory
Start-up Cost: $20,000 to $1,000,000+ (USD) / £16,000 - £78,0000+ (GPB)
Physical Location: Building or Lease
Employees: Yes
Hours Per Week: 40+ hours
Risk factor: High
Income Potential $70k to $180k Average (USD)
Our Business Development System
Territory: No Limits - Global
Start-up Cost: Less than $500 (USD) / £390 (GPB)
Physical Location: Home or Anywhere
Employees: No
Hours Per Week: Choose your own
Risk factor: Low
Income Potential: See Income Disclosure
A POWERFUL REWARD AND RECOGNITION PROGRAM
If you're ready to achieve your dream of independence and security, our generous, industry-leading compensation plan will help you get there. It's all about caring for our Young Living family, and another example of our commitment to total body wellness. Through our three-level approach, we've developed an efficient structure to help you build your business with compensation that rewards you as you grow.

1. Create a Foundation
Every business needs a solid foundation. With our Rising Star Team Bonus you can achieve abundance as you progress from distributor all the way up to executive.
2. Build Your Business
Once you've seen the benefits of being your own business, you're ready to share that experience with others. Build on your foundation by adding others to your team to achieve shared success.
3. Become a Leader
With an established business and a passion for inspiring wellness through Young Living, you're ready to take the mission worldwide as you lead others to success.